Jeffrey Shawn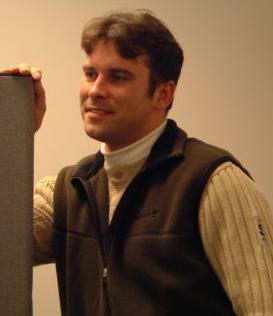 System Engineering - Management and Administration
I have been programming computers since I was 8.
I have owned and operated a Multi Platform Computer Network since 1998.
    I am looking for placement in an organization that can better challenge my skills and abilities on a daily basis as well as further my knowledge in network Engineering Management and Administration. I have been working hard to further my knowledge of networking systems and staying on top of the newest and latest technologies as they come available.
For the past 3+ years I have been working in a LAN - WAN environment providing engineering and administration services to an internet applications provider. I have been working with Dell Computer systems to include the entire Dell Product line of desktop computers, servers, and hardware. I have learned all facets of Dell and Microsoft Clustering services and Load Balancing. I have tested and worked with Load Balancing technologies provided by F5, Foundry, and Cisco. Currently my installed and administrated servers are running MS Operating systems on Dell Computer equipment, MS-SQL 2000/2002 Clustering services, MS Clustering services for File Servers, and Auto Loading Tape Libraries for daily archives. These systems support over 500 Database Driven client websites that produce more than 1 million visitors per month and millions of dollars in revenue. When it comes to up-time, my systems were designed and built to be more than redundant and supply internet and LAN/WAN services 24/7/365. 99.999%.
Currently I have deployed the New Windows XP operating system to my Local Clients and helped with troubleshooting and configurations. I Have also begun testing and developing systems to work with the newest Server OS, .NET Standard and .NET Enterprise. I am extremely proficient with IBM & Macintosh computer systems, Windows Server 2003, .NET, XP, NT, 2000, 98, 95, 3.11, and all associated applications as well as server administration, deployment, Internet Information server, as well as Apple Talk, Novell networking and client administration. I am versed with configurations and management of Streaming media to include Real Networks, Windows Media, and Quick time.  My latest certification includes, Microsoft Certified Professional.
    WAN, LAN, TCP/IP. Routers, Hubs, Switches, installations, upgrading, maintaining, as well as research and developing efficient networks. Teaching and producing well-rounded personnel has been one of my strong points since I was first introduced in to a full time IT environment.  People find it remarkably easy to learn new as well as old technologies with my methods of explaining and demonstrating ideas and concepts.
            I have worked as an HTML developer, Network Administrator, Network Webcasting Engineer, Director of New Media Technologies, and as a Network Systems Administration Engineer. I have been in charge of providing client and on-staff support, as well as researching and developing new ideas and methods for running efficient Networks, Webcasts, LAN / WAN concepts and systems.  My peers as well as upper management look to me for answers and solutions for methods and ideas that seem a bit "out of bounds" with typical thinking, but soon become a way of unprecedented success and efficiency.
I am proficient in the use of MSDN Visual building tools and editors, to include but not limited to Visual Basic, C/C++, JavaScript, Perl and other Scripting languages as well as Basic computer language. I have administered 645 off-site clients that depended on my server to enable them internet access to download new software and patches to old versions, I also created and administered the database for which users logged in and recorded problems or tasks to be assigned to our staff.
In addition, I own, host, and administrate my own Unix and Microsoft platform 1000bit server network to include DNS, mail, database, Internet services, e-commerce, streaming media, and domain hosting. This is somewhat of a homegrown hobby, which takes little of my time but has taught me a great deal in the setup and maintenance of sophisticated multi-platform networks.
I am seeking a position that utilizes my talents and challenges me on a daily basis, which makes me feel like I am a contributing factor to a successful team. Relocation and or travel are not a problem, in fact I do well meeting new people and in new surroundings.
Following is my resume. Please contact me at your earliest convenience regarding openings in your organization.
Thank you for your time;
Jeffrey Shawn Cochran
5840 South 52nd Street apt. #6
Lincoln, NE 68516
Local: 402.421.0723 Cell/VM: 402.730.4646